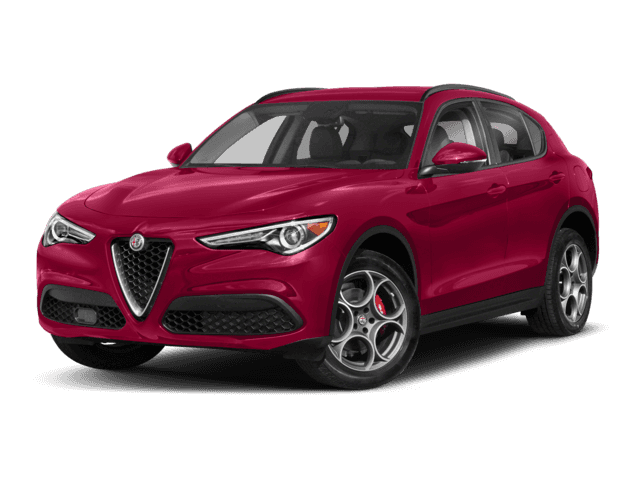 2020 Alfa Romeo Stelvio*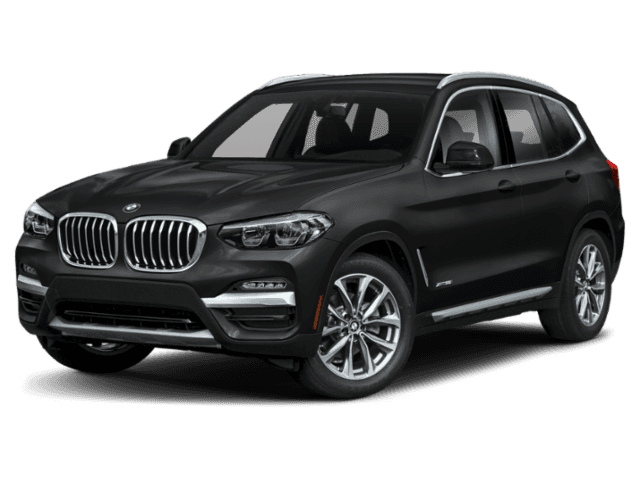 2020 BMW X3
2020 Alfa Romeo Stelvio vs. BMW X3
When you're driving in Los Angeles, a compact SUV is a great choice for families who want the power and space of an SUV without the heft of a full-size vehicle. We at Alfa Romeo of Glendale think the two best models on the market today for compact luxury SUVs are the 2020 Alfa Romeo Stelvio and the BMW X3. However, in the battle between the Alfa Romeo Stelvio vs. the BMW X3, the Italian car comes out on top. Stay tuned for a lot of great information on why as well as some great offers on a new or used Alfa Romeo.
Alfa Romeo Stelvio vs. BMW X3: The Power
When it comes to luxury vehicles, power is a characteristic that you just can't neglect. When it comes to the Alfa Romeo Stelvio vs. the BMW X3, the Alfa Romeo is the clear winner because of what it offers under the hood. The Stelvio offers an impressive 280 horsepower from its 2.0L 4-cylinder engine, compared to the 248 horsepower that you get in the BMW X3. This means that you're getting that extra ounce of oomph as you drive through the streets of Pasadena.
Alfa Romeo Stelvio vs. BMW X3: The Features
Luxury features are another important component of the luxury SUV experience, and when you're choosing X3 or Stelvio, it's important to note that the Alfa Romeo Stelvio is loaded with all the luxurious goodies that make for an excellent drive. For instance, you get a total of 11 available color options on the Alfa Romeo Stelvio compared to only nine on the X3, giving you a wider range of choices for your car's interior.
On the other hand, if your deal is more technological, you'll find that remote engine start comes standard on the Alfa Romeo Stelvio. If you're looking for remote engine start on the BMW X3, unfortunately, it's not available on the base trim and you'll have to hand over more cash for the privilege. This is why the Stelvio is a superior choice for Burbank drivers.
Driving With Us is a Breeze
Read our reviews and you'll find that we've got the best service and selection for drivers in the Los Angeles area. We know what it takes to get you driving and if you come to us, we pledge nothing but the best service. We've got the expertise necessary to make your next car purchase a simple one. Contact us today to find out more, or compare the Stelvio vs. Mazda CX-5 or Porsche Cayenne.
More from Alfa Romeo of Glendale
Delivering high-powered performance with sleek Italian style, the 2022 Alfa Romeo Giulia has been turning heads all over the world – but, how does it feel behind the driver's seat? In this guide, we take you inside the Alfa Romeo Giulia interior. From the stunning luxury features to the spacious Giulia dimensions, see why so…

Alfa Romeo models are known for their superb style and smooth ride quality, but what about the Alfa Romeo towing capacity? The 2022 Alfa Romeo Stelvio just might surprise you with its 3,000-pound capability! So in addition to its phenomenal acceleration and handling, the Alfa Romeo Stelvio towing capacity delivers heavy-duty performance for any task…

The Alfa Romeo Giulia engine specs are some of the most impressive in the industry. Equipped with a powerful 2.9L V6 engine, the Giulia has plenty of power for your Los Angeles commutes. Let's check out some additional specs, including the class-leading Alfa Romeo Giulia horsepower with Alfa Romeo of Glendale. For more information, feel free to contact us…