How to Check Your Transmission Fluid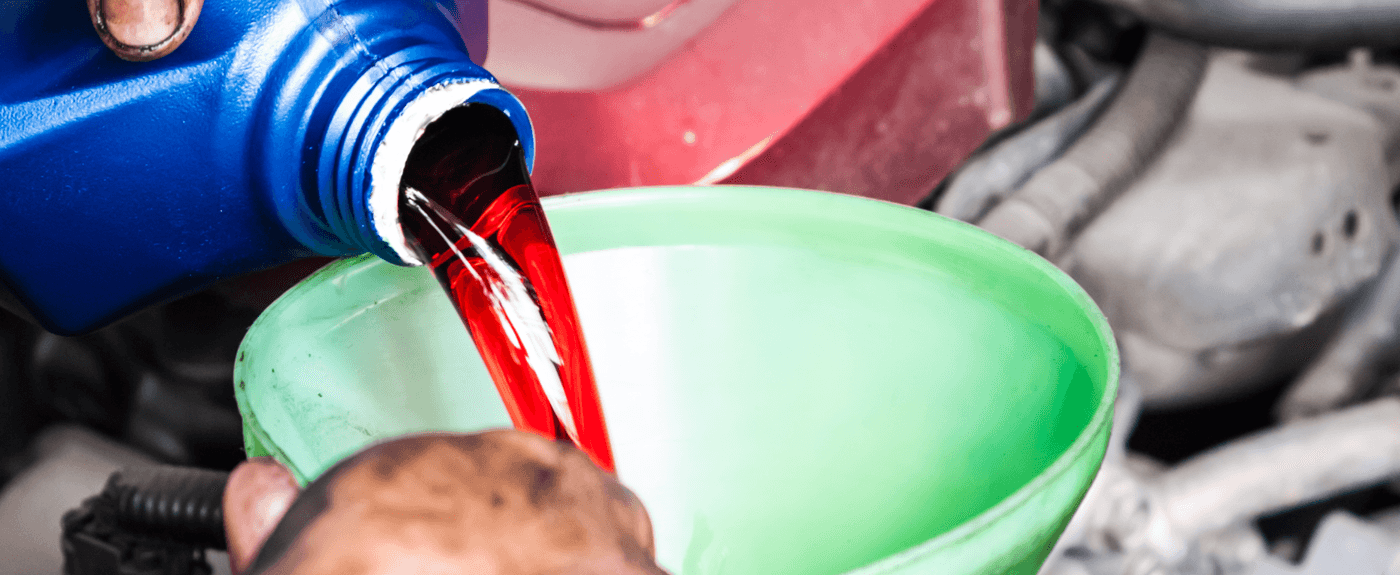 ---
Wondering how to prevent issues with your vehicle before they start? Knowing how to check your transmission fluid on a regular basis is a great step. Not maintaining the transmission properly could lead to expensive repairs down the road. Do you have questions on how to measure the transmission fluid level in your
new Alfa Romeo
or
used vehicle
? The experts at the Alfa Romeo of Glendale service center would be glad to assist you! By reading the steps below, you will learn how to check your transmission fluid in no time!
---
Checking Your Transmission Fluid: The Basics
It only takes a few minutes to check your transmission fluid level. The steps below will help you get started:
The engine of your vehicle should be warmed up before you proceed. Turn the engine on for a few minutes before you check the fluid level. Your vehicle should be in the park position before you get out or open the hood of the car.
Locate the transmission fluid dipstick. Its location can vary based on the type of vehicle that you have. If you have a front-wheel-drive car, typically you will find it to the right of the oil dipstick. If you are not sure of the location, this information can usually be found in your owner's manual.
Remove the dipstick and touch the fluid, moving it around between your thumb and forefinger. The proper appearance of transmission fluid should be almost clear, with a pink hue. If you notice a burning smell or you see that the fluid is full of contaminants, it is time to have it replaced.
Use a rag to wipe off the dipstick. Then insert it back into the vehicle. Pull it out again and check the level. You should add more fluid if the level falls under the "Full" marking.
Use a funnel to add the amount of fluid your vehicle requires. Be cautious with this step because you do not want to overfill the vehicle.
If you still have questions about how to perform this task properly, you can always contact the team at Alfa Romeo of Glendale. We would be happy to assist our neighbors in Los Angeles and Pasadena.
How Often Do You Check Your Transmission Fluid?
Now that you know how to check your transmission fluid, you may also be wondering how often this step should happen. A good rule of thumb is to check each of the main fluids in your vehicle at least once a month. In addition to transmission fluid, this should also include power steering fluid and engine oil. Keep in mind that there may be different recommendations from the vehicle manufacturer, so it is best to consult your owner's manual.
Facts About Transmission Fluid
Before you begin the process of checking your transmission fluid, there are a few more things you should know about this often-overlooked vehicle component:
Not all transmission fluid is the same. Transmission fluid can vary based on whether you drive a newer vehicle, as well as whether you drive a car with an automatic or manual transmission. Before you purchase transmission fluid, see what is recommended by the manufacturer in your owner's manual.
If you have a car with a manual transmission, you will most likely need a jack to access a plug located beneath the car. Because this can be inconvenient for many drivers, you can leave this task to the experts at our service center.
If your vehicle hesitates before shifting gears, not having enough transmission fluid could be the culprit. It could also be a sign of something more serious. You will first want to check the transmission fluid level, but if that is not the cause of the problem, have your vehicle looked at by a professional.
Transmission fluid should be replaced every 50,000 to 100,000 miles. You may need to do this more often based on your driving habits, type of transmission, and other factors. Once again, it is a good idea to look at your owner's manual to see what the automaker suggests.
Expect Quality Automotive Service at Alfa Romeo of Glendale
If you have any other service questions, do not hesitate to contact the team at Alfa Romeo of Glendale. We want to help keep your vehicle running smoothly for many years to come. You can also set up an appointment online to have your vehicle serviced by one of our expert technicians.
Service Specials at Alfa Romeo of Glendale
We are currently updating our Specials. Please check back soon.
More Service Tips From Alfa Romeo of Glendale